Rusthall Community Art's Battles Over Silhouettes
Along with poets there were many artists in the first world war who recorded life on the front line and in the trenches in drawings and paintings; among these artists were a few who created silhouette images cut out of black paper. Rusthall Community Arts (RCA) have created a series of large silhouettes that are appearing in shop windows along Ruthall High street from throughout November to mark the 100th anniversary of WW I Armistice .. Each silhouette is an illustration of Rusthall men and boys who lost their lives and whose stories are told in Clive Robert's book Rusthall Fallen. Among those being illustrated is
Hugh Latimer of the
Queen's Own Royal West Kent Regiment who died
on 3
rd
July 1916
a
ged 19 at the Battle of the Somme.
(His
silhouette is the banner above).
He took part in a suicidal attack against well defended trenches without artillery support. As useless as the attack was Captain Matthews led the way into a hail of bullets only to be shot down after a few yards.
"His courage found a parallel in the gallantry with which 2nd Lt. Latimer, recently joined from Rugby school, dashed forward ahead of his men, pushed through the wire and stood on the German parapet to cheer his men on and point the way, till he fell shot through the head". Regimental Diary.
Charles Akehurst
16th Battalion Australian Infantrydied on 22nd August 1915
Aged 20 at Gallipoli
Charles was one of eight children (three sets of twins) born to Charles and Harriet Akehurst of 34 Southwood Road. He and brother George had both emigrated to Australia in 1913. Both immediately joined the colours when war was declared. All four eligible boys served during the conflict.
"A four day bayonet charge to take Hill 971 was ordered. Sometime during that period Charles went missing and did not answer roll call. He was never seen again" Regimental Diary
In 1916, a friend told Charles sister, Hattie, he had been with Charles in the bayonet charge against rifle and machine gun fire. He himself had been shot three times but Charles had been killed."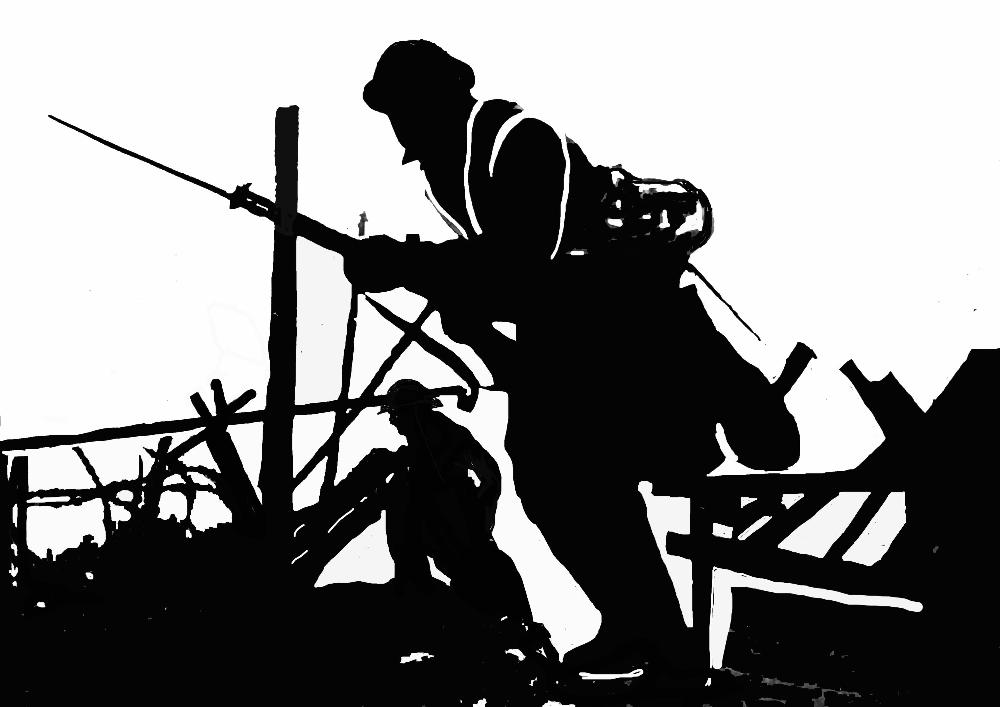 The VAD Hospital – Kent 154
March 1915 – September 1919
" That a debt – a heavy debt – is owing to the wounded soldiers of the Empire is beyond dispute. That Rusthall is substantially contributing to it's payment is beyond dispute also." The Courier
Led by Miss Kemble, Miss Ard and Army Sister Tabutean a volunteer staff of nearly 100, many villagers, cared for 4,000 wounded service men from across the Empire. The Girl's school was commandeered, local shops provided storage space, the Beacon staff accommodation and the Insitute entertainment. However, it was the ladies of the village that nursed the sick, sang to them on the wards and donated food who were really repaying that debt.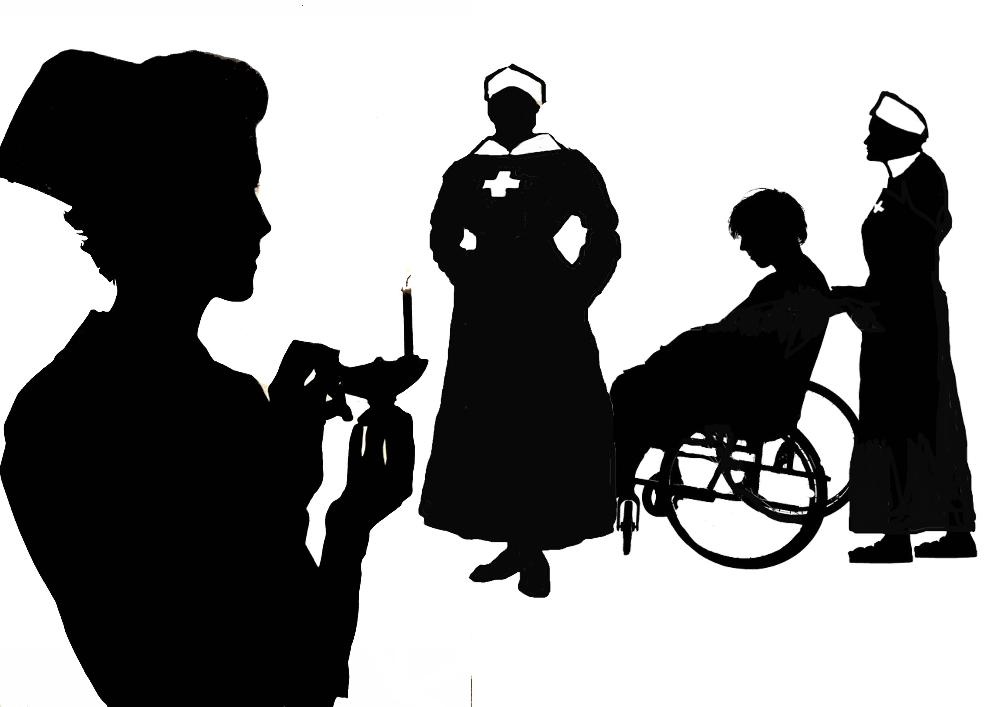 Eli Hall
Queen's Own Royal West Kent Regiment died on 12th October 1917
Aged 24 at Passchendaele (3rd Ypres)
Eli of Erskine Park Road was a butcher in Rusthall before enlisting and had been in France for a year.
"The 7th had trained hard and practiced the attack for some time but just before the attack the objective was changed. It was most unsuitable. It was further to go, it was pitch dark, it was pouring with rain and no man present had seen mud like it. As they advanced the men became stuck in the mud and machine gun and rifle fire shot them down where they stood. Of the 600 who had attacked more than half were dead or wounded".
Regimental Diary.
The mud made the attack impossible, it should have been called off but no one would. Others who died t Ypres: Alfred Barber -13, Edward Street
Charles Holland –Mount Ephraim House; Amos Sellings –Lower Green Road
and Charles Winch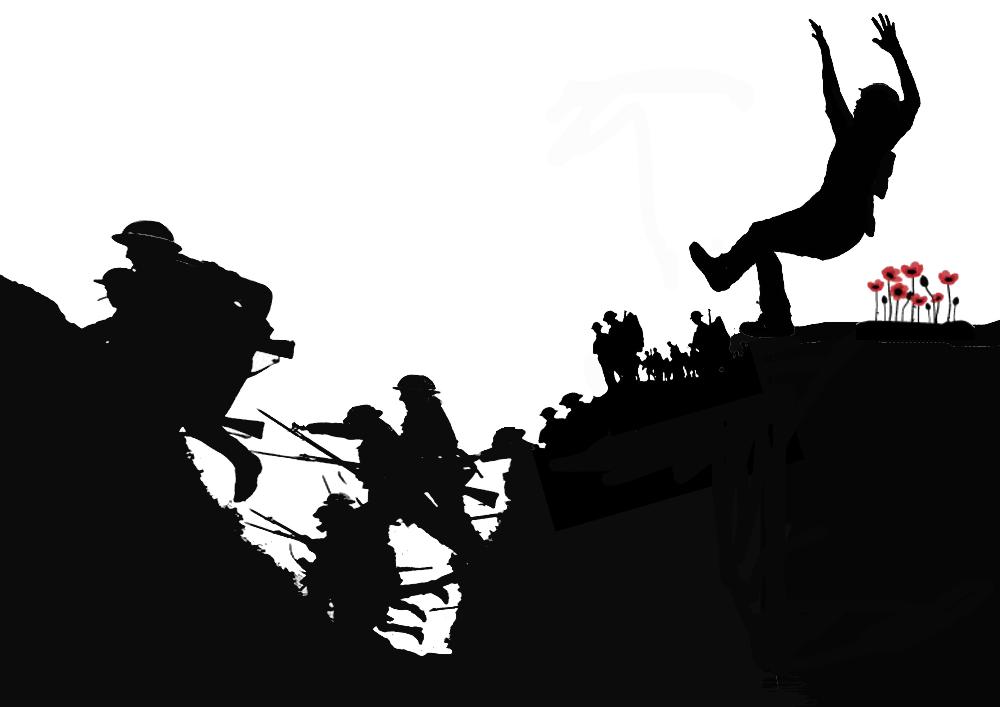 George Lade
London Regiment, Royal Fusiliers died on 19th Sept 1918
Aged 30 at Villers-Faucon, Somme
Thomas Lade
Queen's Own Royal West Kent Regiment died on 21st Sept 1918
Aged 33 at Epehy, Somme
Like mothers all over the country Ellen Lade of 65 Hill View Road bade her sons a fond farewell as they left for war. Never knowing if she would see them again – she would not. Thomas and George had only just become aware that they were fighting only a mile apart and had a arranged to meet at the next possible opportunity. This was not to be, on 19th September George was killed in action and his brother Thomas, just two days later. Mrs Ellen Lade and her husband George had lost two sons within 48 hours.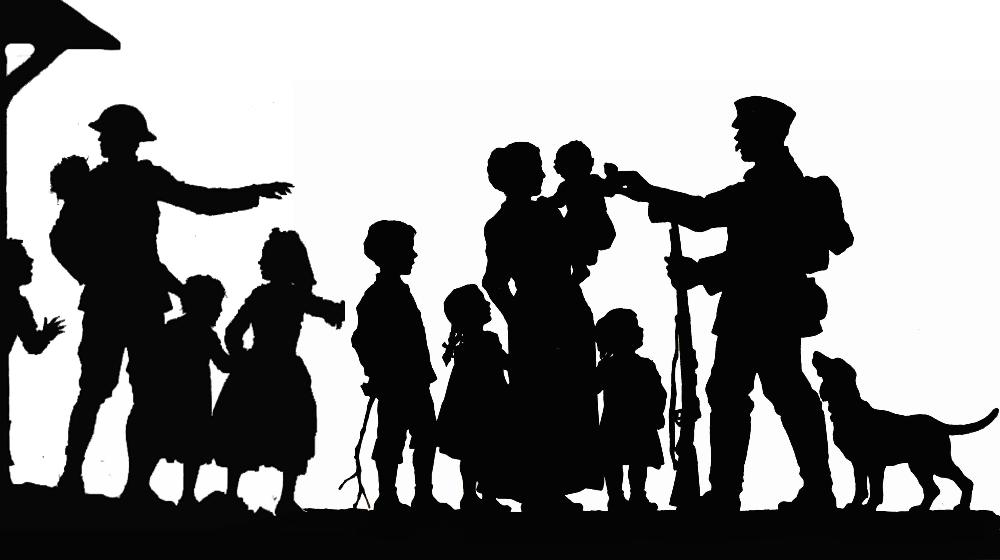 Louis Marshall
65 Squadron Royal Flying Corp died on 23rd November 1917
Aged 18 in the skies over Passchendale
Louis joined 65 Squadron on 13th September 1917 and flew to France just six weeks later. At 1045 on 23rd November, as part of "A" Flight, he took of in his Sopwith Camel and engaged the enemy in the skies over Passchendale. He was last seen in aerial combat with German ace Heinrich Bongartz who went on to score 33 victories. Louis never returned from that combat and was pronounced missing. Then, on 15th March, a German plane dropped a message confirming Louis was dead. His war had lasted just 28 days and my March half his colleagues who had flown with him to France were also dead, wounded or prisoners of war. Louis was our only member of the Royal Flying Corp. Despite being the senior service the Royal Navy was not strongly represented.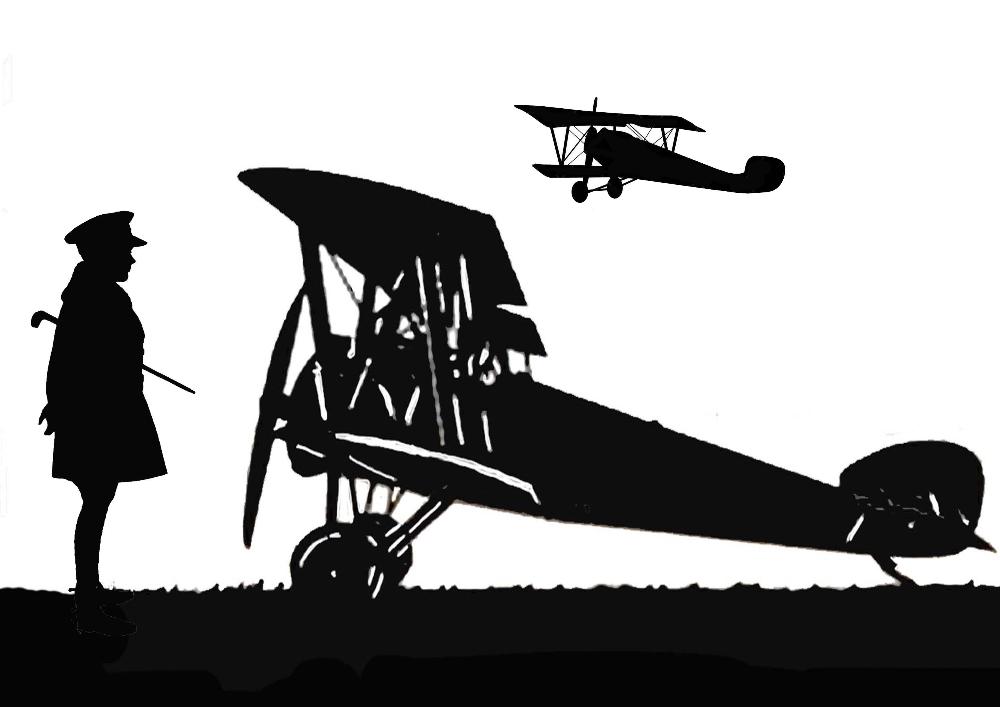 George Oxenbridge, Queen's Own Royal West Kent Regiment
Died on 23rd August 1915 aged 18 at Gallipoli
Gallipoli was a battle ground of snipers. All day long the men of either side were subjected to constant sniping. Any unthinking movement would lead to almost certain death. None of the officers or men were experienced in battle and their Colonel was one of the first to be wounded whilst inspecting the trenches.
"A stretcher bearer had been wounded and a volunteer asked for to take his place and bring in a wounded colleague. George immediately offered his services and whilst leaving the trench was shot dead". Another victim of a Gallipoli sniper.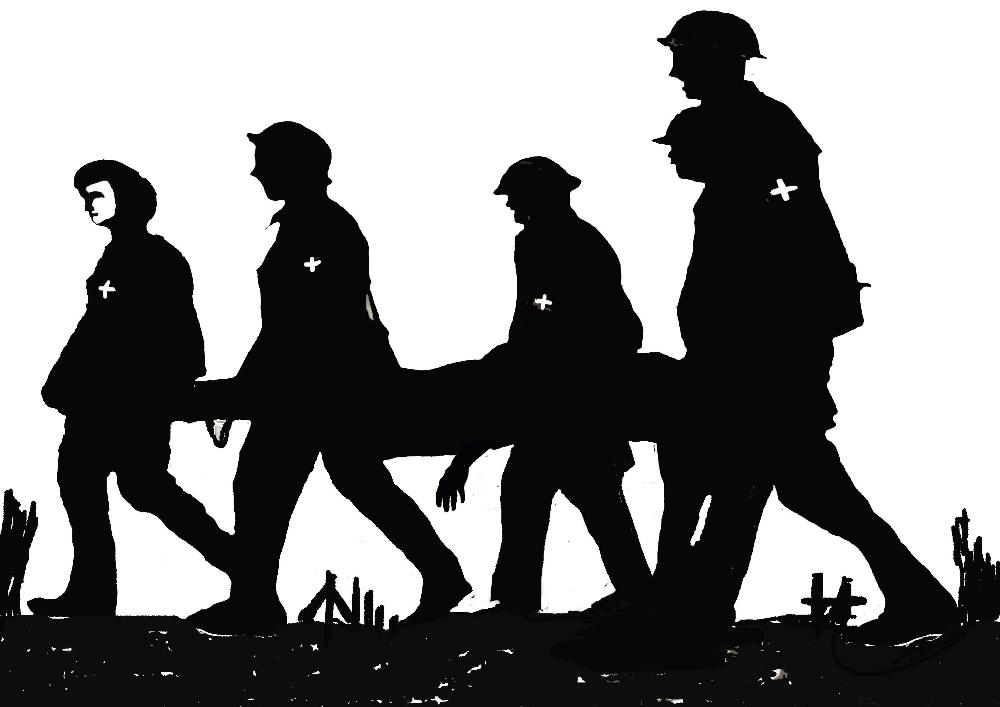 William Vidler
The Queen's (Royal West Surrey Regiment) died on 26th July 1917
Aged 41 at Passchendaele (3rd Ypres)
William had been a gardener at Rusthall House for 20 years. He was married to Kate and had three sons. They lived at 3 St. Paul's Street. He was a family man for whom the separation of war would have been unbearable. William was killed only 6 weeks after arriving in Belgium.
"Just a few lines hoping they find you well. Everyone seems to lose respect for the Sabbath in this wicked affair. I think after all it is a fraud, here is not much truth in their preaching only to get out of us what they can and see thousands of couples parted and to never meet again."
Extract from a letter found on William's body.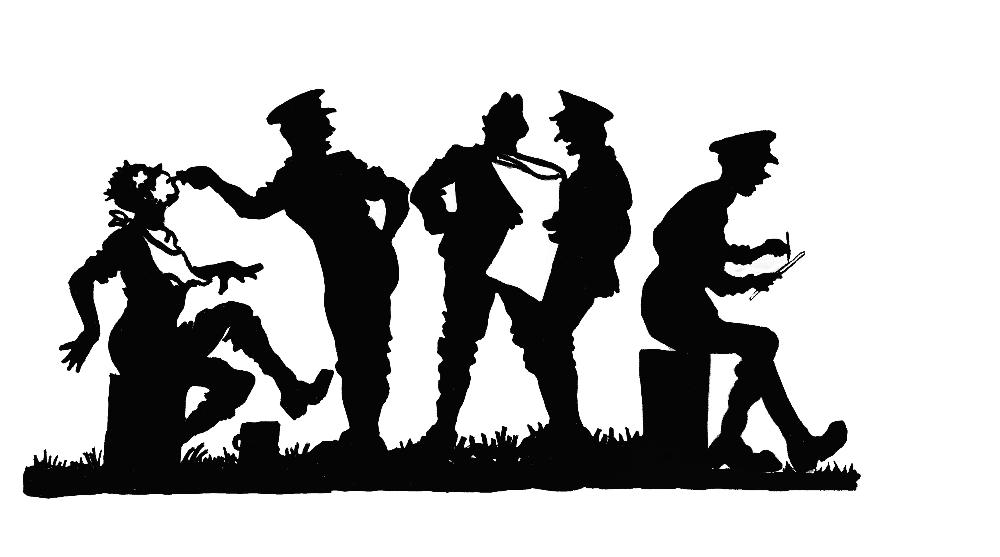 Whilst many, like William, died abroad a few died at home as they succumbed to wounds or illness.
William Brown – 38 Erskine Park Rd, Albert Cashford – 68 Erskine Park Rd, Richard Edwards – 19 Erskine Park Road, George Fieldwick – 27 Hill View Rd, Charles Gasson – 40 High St, William Histed – 2 Summer Cottages, Richard Hollingdale – 27 Southwood Rd , William Larkin, William Moon – Common View, Robert Sergeant – Linden Stables, John Till – 34 Harmony St , Henry Woodward – 27 Southwood Rd
Silhouettes by Jon Oram Text by Clive Roberts
The RCA also purchased 10 transparent silhouettes "There but not There' soldiers, after being awarded a grant from the Armed Forces Covenant Fund Trust. Each perspex soldier represents 12 men of Rusthall's fallen. These potent figures will be appearing at events and venues around the village over the coming months including the ceremony of November 11th when 120 torches will be carried through the village to common view for the lighting of he beacon.