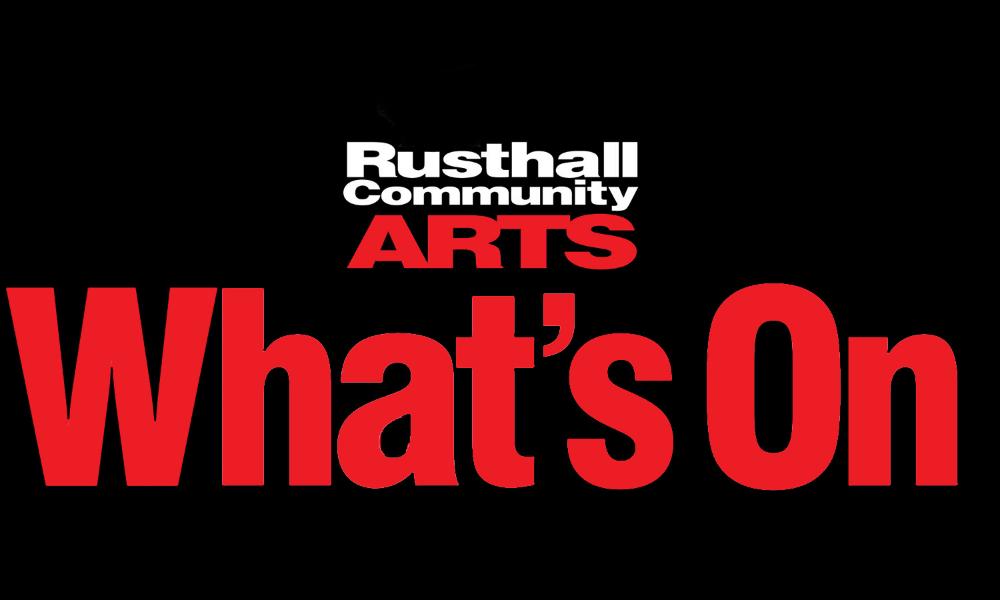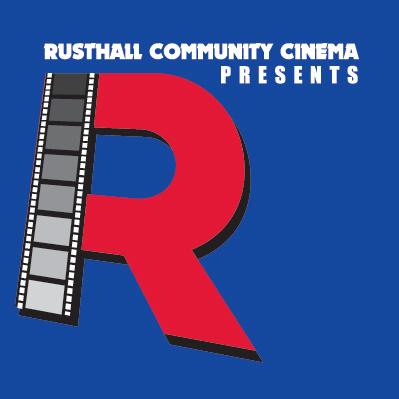 RUSTHALL CINEMA CLUB RETURNS with a great programme of films

Rusthall Cinema Club are doing all they can to show great films within the changing rules around COVID
For more information, to Book tickets visit their web site
Frozen II (2019)
3pm Saturday 19th December 2020

FREE
BOOK NOW
From the Academy Award-winning team—directors Jennifer Lee and Chris Buck, and producer Peter Del Vecho—and featuring the voices of Idina Menzel, Kristen Bell, Jonathan Groff and Josh Gad, and the music of Oscar-winning songwriters Kristen Anderson-Lopez and Robert Lopez, Walt Disney Animation Studios' 'Frozen 2' opens in UK cinemas this November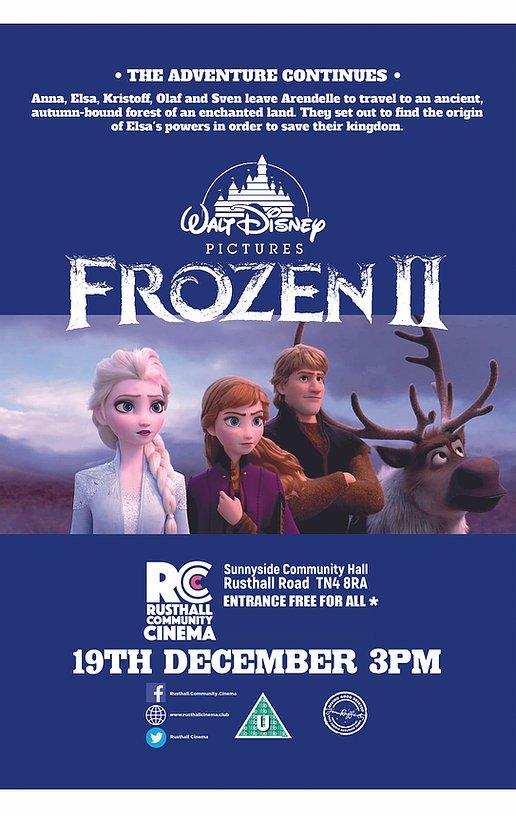 HARRIET (2019)
7pm Saturday 19th December 2020
Based on the thrilling and inspirational life of an iconic American freedom fighter, HARRIET tells the extraordinary tale of Harriet Tubman's escape from slavery and transformation into one of America's greatest heroes. Her courage, ingenuity, and tenacity freed hundreds of slaves and changed the course of history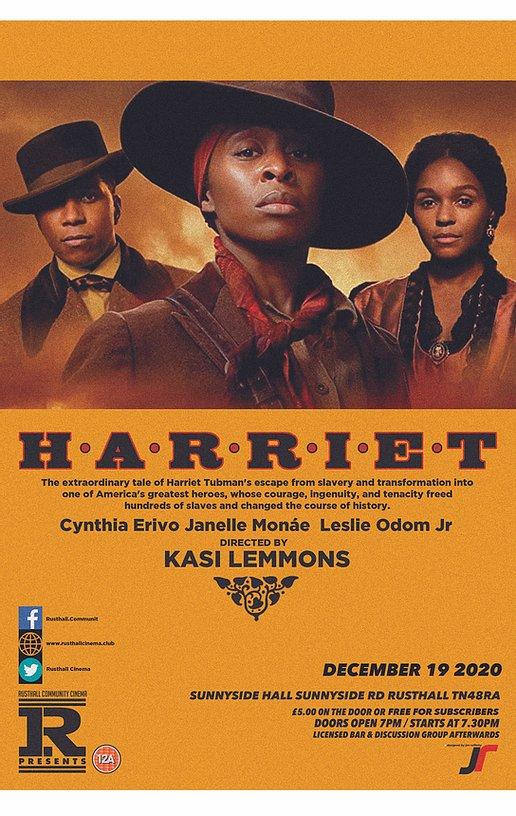 FIND OUT ABOUT MORE GREAT FILMS AT

New sessions start from 2020 from January
IMPRO WORKSHOPS On-Line
THE MONDAY IMPRO GROUP
Every Monday 7.30pm to 9.30pm
Presently On Zoom
£5 per session
Following the Legends of the Rocks in 2019 a new Impro group have been attending improvisation workshops on Monday Nights. Since lock down we have kept them going on line. and it's proved very successful. Many are not coming because they want to perform but because it's great fun, and the skills you need for impro are the same as the skills you need in life: telling stories, learning to be creative, being positive, improving communication, developing a sense of humour and building confidence. This workshop is open to existing members of the group and individuals with previous improvisation experience can apply.
CLAQUEUR IMPRO COMPANY
Every Tuesday 7.30pm to 9.30pm
Presently on Zoom
Claqueuer Impro players are performance group, some of whom have been with the company for over ten years. They have performed locally with Game Shows, and Comic Improvisation, and have work collaborate with other Improvisation groups from Germany, Poland and Belgium. The company take in new players by invitation. They are presently developing Plays in the Moment and are looking forward to bringing you more shows when life allows.
BEGINNERS GROUP
September 2021
Jon Oram, Director of Claqueur Impro will open a beginners improvisation group in September 2021 if there are enough people interested. It will start with a full day workshop on a weekend prior so people can give it a try and see if its something they would like to pursue. Jon creates a safe, friendly and creative environment. Improvisation is fun and useful in life as well as in performance. Many people in the Monday group come for the fun with no interest in performing it at all. Other may look to building skills to eventually joining Claqueur Company. The choice is yours. Everyone who has stayed with it will confirm Impro is a life-changer. Contact Jon to book a place or for more information

Claque has been running a series of successful on line group conversations called Empty Gallery Café during the lockdown. They have covered subjects including Education, Freedom of Speech, and questions such as "What 'new normal world" do we hope for?" Our last conversation "Let's Get Creative" was about arts in Rusthall. Participants can join these conversations from anywhere in the world. The Empty Gallery Cafe is based on the world Cafe conversation format. Find out more at the bottom of this article or visit Claque's Empty Gallery Website.
http://www.emptygallery.org/the-cafe.html